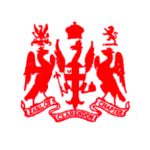 Earl of Clarendon Chapter Installation Convocation, to be held at HALSEY MASONIC HALL, WATFORD WD18 0JE on WED 17th January 2018 commencing at 5.00 pm with members of the Lodge of the same name taking on all three of the Principals offices and full installations.
It is anticipated that the Most Excellent Grand Superintendent will be in attendance.
For more information and for booking a meal, please contact E. Comp. Phil Masters PAGDC, 3rd Provincial Grand Principal on mastersp1@sky.com.