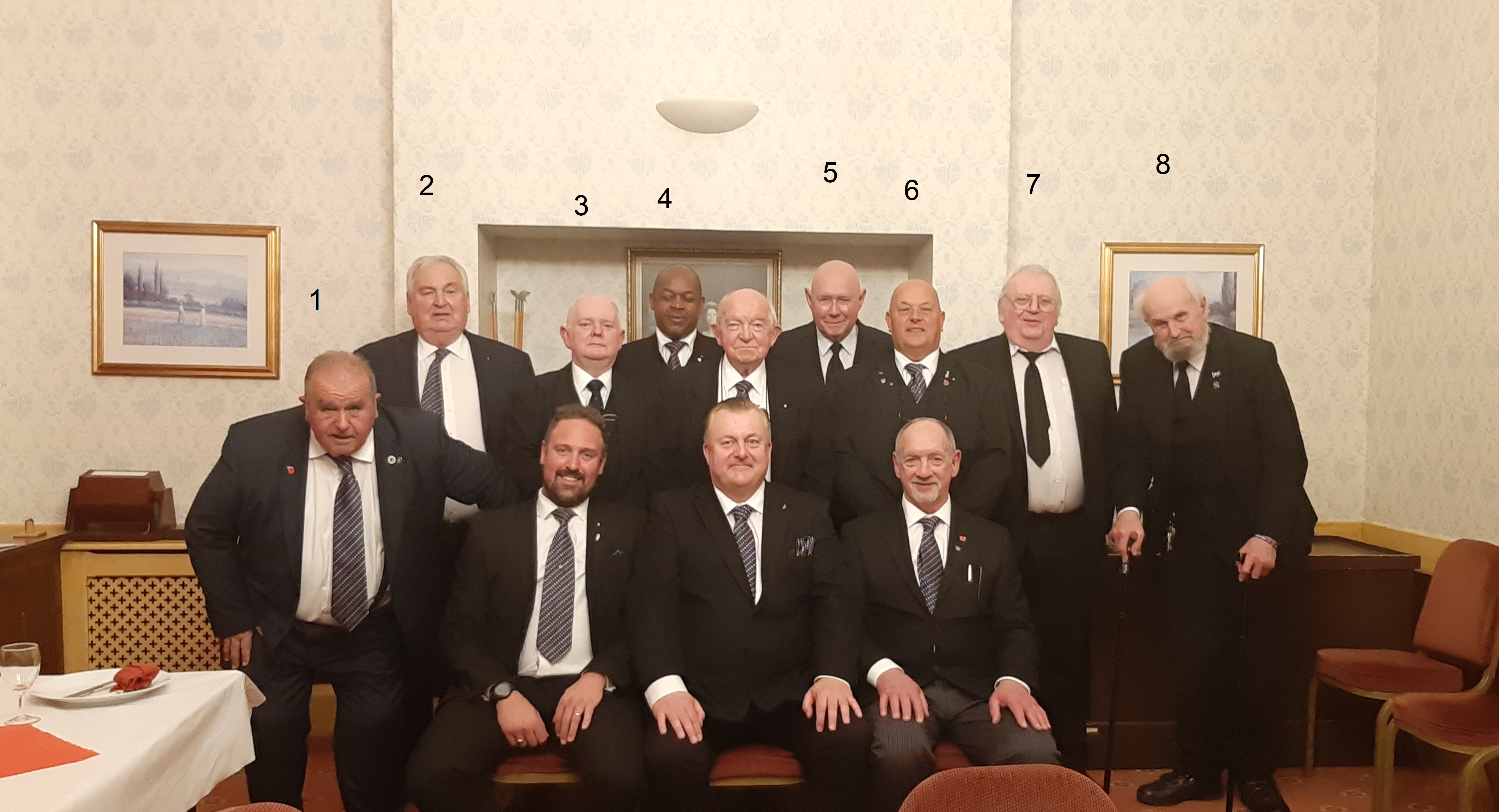 Monday 25th April saw Companion Mike Heylin return to Royal Arch Masonry after a gap of nearly 30 years, by joining the King Henry VIII Chapter No 1757.
Mike was originally exalted into Abbots Langley Chapter No 5984 on 27th September 1984 and resigned on 28 th May 1992. He then remained unattached until joining King Henry VIII Chapter.
Mike agreed that there was very little he could remember about the ritual. It was agreed that, after the ballot, the Chapter would conduct a full demonstration of the ceremony and its signs etc; with Mike acting as the candidate.
The ceremony was conducted by Dr Rob Gurney as MEZ, Sam Rowley as H and Ralph Durbridge as J (all sitting in the front row of the picture, with Mike standing just behind MEZ.
Others in the picture are;
E Comp A Matamala (Guest of the Chapter)
E Comp David Heward Treasurer,
E Comp Martyn Boardman PS,
E Comp Bryan Callum Charity Steward
Comp Steve Burton Scribe N
E Comp Gary Norman DC
E Comp Paul Walker Scribe E
E Comp George Tite Janitor