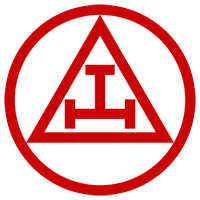 Welcome to our newly designed Hertfordshire Royal Arch web site and I hope that you find this site interesting, informative and useful. Whether you are already a Royal Arch Mason or not, you will find useful information about who we are, what we do and contact information, should you wish to join this important and beautiful order or as a member, simply want to peruse to further your masonic knowledge.
At the completion of the third degree ceremony in the Craft, you were informed that the genuine secrets of a Master Mason were lost and it is in the Holy Royal Arch where they can be discovered. The Holy Royal Arch really does complete your journey into Pure Ancient Freemasonry. Thus has been established the very close connection between Craft Masonry and the Holy Royal Arch and nowhere is that connection stronger than that which exists in the Province of Happy Hertfordshire.
Thank you for taking the time to look at the website and hope you find it both interesting and informative.
James W Sharpley
Most Excellent Grand Superintendent