Cloisters Chapter No.7100 were delighted with the presence of the 2nd Provincial Grand Principal, E.Comp Phil Masters and the Deputy Grand Superintendent, E.Comp David Hampton (founder and member) at their recent installation meeting. Cloisters Chapter meets on a Saturday morning, in November, February and June.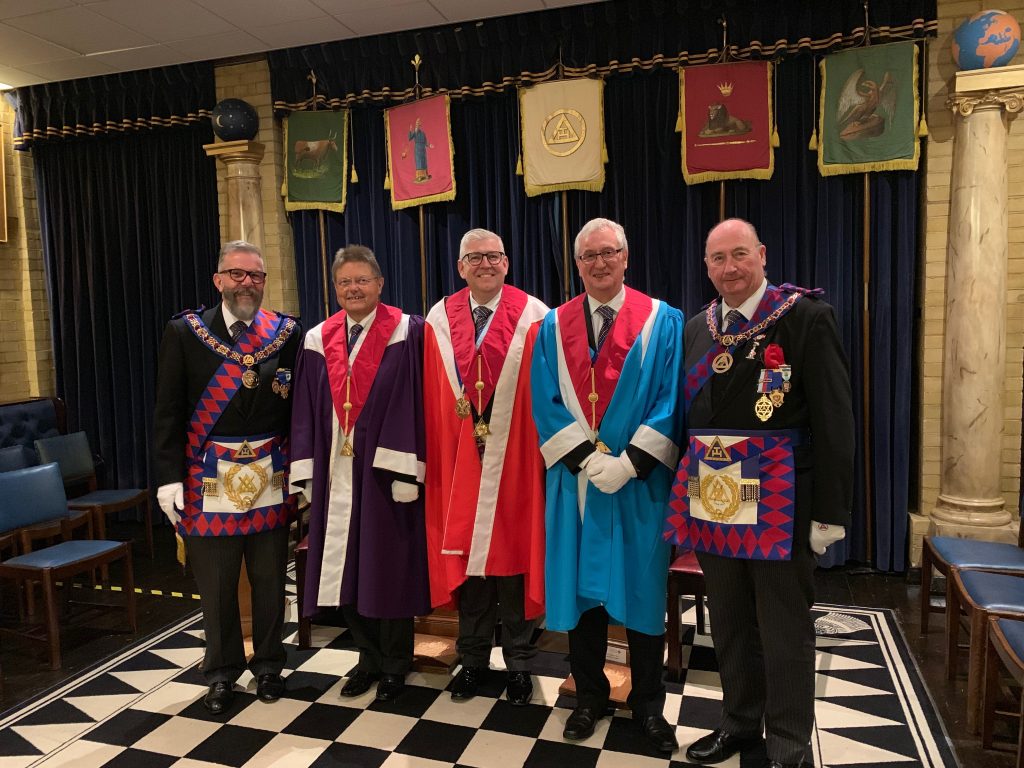 It has worked tirelessly to support the Danish Royal Arch Masonry initiative and is now moving into its next chapter in life. It is the first Chapter in Hertfordshire to have a twitter account and welcomes all potential members and visitors alike. The 2nd PrGP and the DGS can be seen with the newly installed principals, Julian Hunt, Graham Woodman and Andrew Gillard.
To commemorate our Danish influence – 'Broderlige Hilsener' from the members of Cloisters Chapter.