At last a ceremony!
The chapter of Grand Design, like so many others, had to delay their installation. Unable to happen in February, it was moved to 24th June. Regrettably the Government decisions concerning lifting restrictions on 19 June were not as hoped for.
But the meeting went ahead, observing social distancing and complying with all the restrictions still in place. An enjoyable, albeit slightly restricted, Installation took place at Halsey Masonic Hall in Cheshunt in the Underhill Temple where we were limited to just 20 members.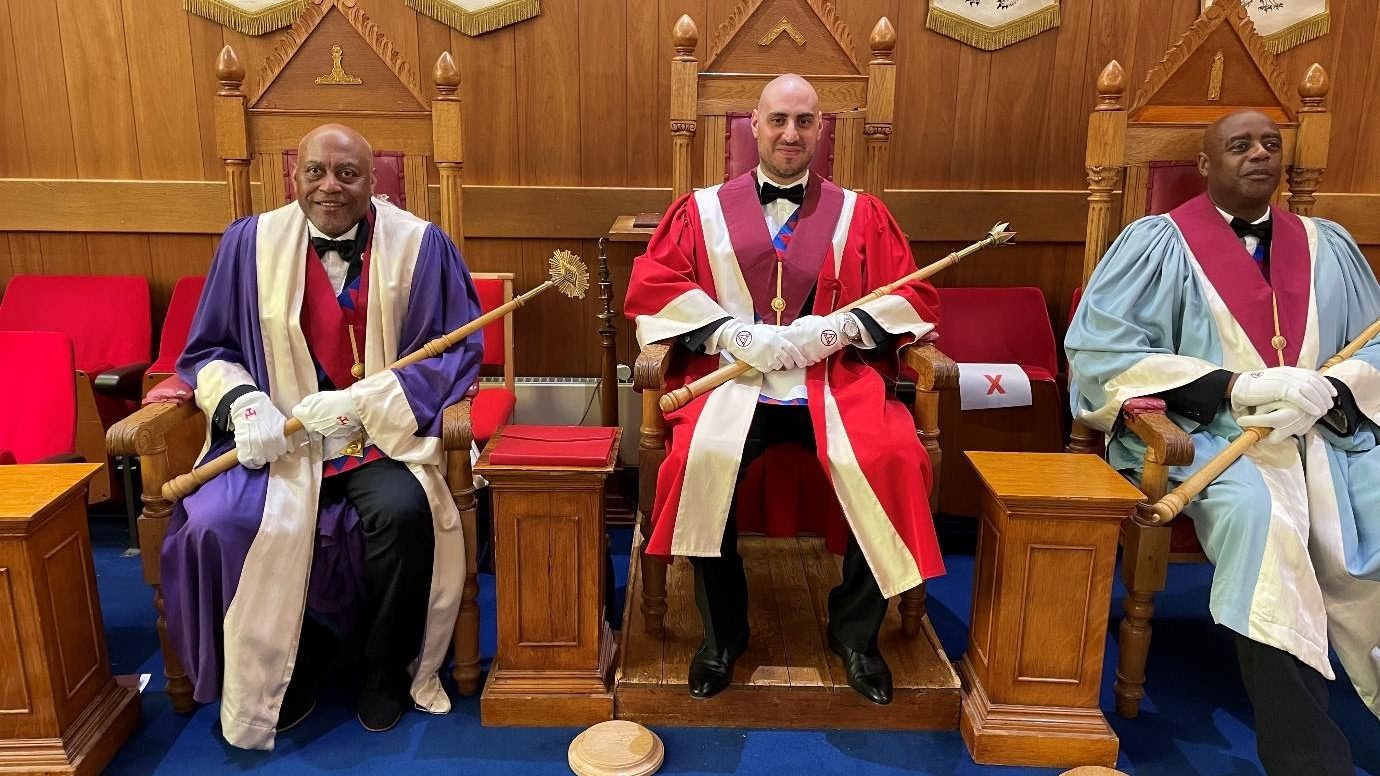 A full Installation was conducted, E Comp Lee Taylor being the installing MEZ performing to his usual very high standard. A notable aspect was that all three of our shiny new Principals are from Southgate Lodge No1920. This situation was arrived at following the sad passing of our then 3 rd Principal E. Comp Tony Whittle thereby facilitating our new 2 nd principal E. Comp Cyril Lowe to pick up his progression through the chairs.
The very high standard of ritual was continued with our New MEZ – E. Comp Stephen Christou installing rather than inducting Cyril as 2nd Principal and E. Comp Cyril Lowe, Installing E. Comp Donald Lewis as 3 rd Principal, The Robes
and Sceptres being explained by the respective installing Principal.
The companions the retired to the dining room in compliance with the centres guidelines where Geoff from R&J Catering spoilt the Companions with an excellent festive board.
Whilst the format of the festive board was a little different (dining in groups of no more than 6 on round tables) the comradery was good and all went home happy, those of us that retired to the bar probably a little happier!
E Comp Peter Pateman