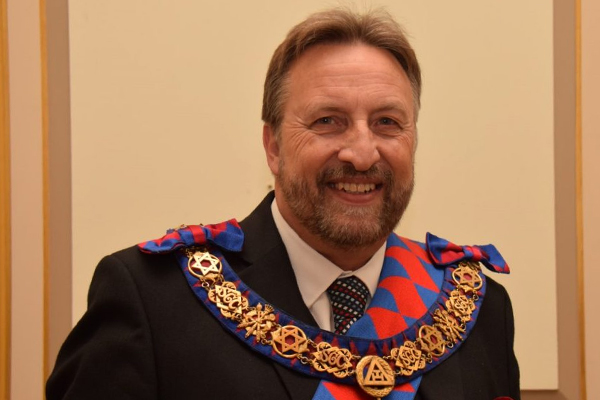 Dear Companions all,
2020 has been a challenging year, one which none of us could have imagined twelve months ago and I hope that this message finds you and your families safe and well in these difficult times we are all living through.
I am heartened by the fact that we have managed to support each other and the community at large with the various initiatives that we have in place. In particular you should all have received the video produced by Dr. Robert Gurney, our Provincial Almoner, which contained within its message some important contact details for help and assistance should it be required. I am also pleased with the fact that, in conjunction with the Craft, we have managed to execute some 'First Aid' training sessions for the staff of our Masonic Centres which will give us all an element of additional health security when our meetings resume, hopefully in the New Year.
Perhaps one of the rare benefits of the Coronavirus Pandemic is that we have all begun to learn meeting each other virtually, via the Zoom platform, which is a blessing to many of our Companions who would otherwise spend their time in isolation from their masonic connections.
As we approach the end of a turbulent twelve months, I hope that with the vaccines which are now being administered across the country, that we can look forward to a gradual return to a semblance of normality although it might be slightly different to what we remember.
In conclusion, may I wish you and your families a very Merry Christmas and a Happy New Year.
James Sharpley.
Grand Superintendent.