Under the watch eye of the Deputy Grand Superintendent, David Hampton, Concord Chapter and King Harold met in joint meetings today, 1st July 2023, exalting five companions in total.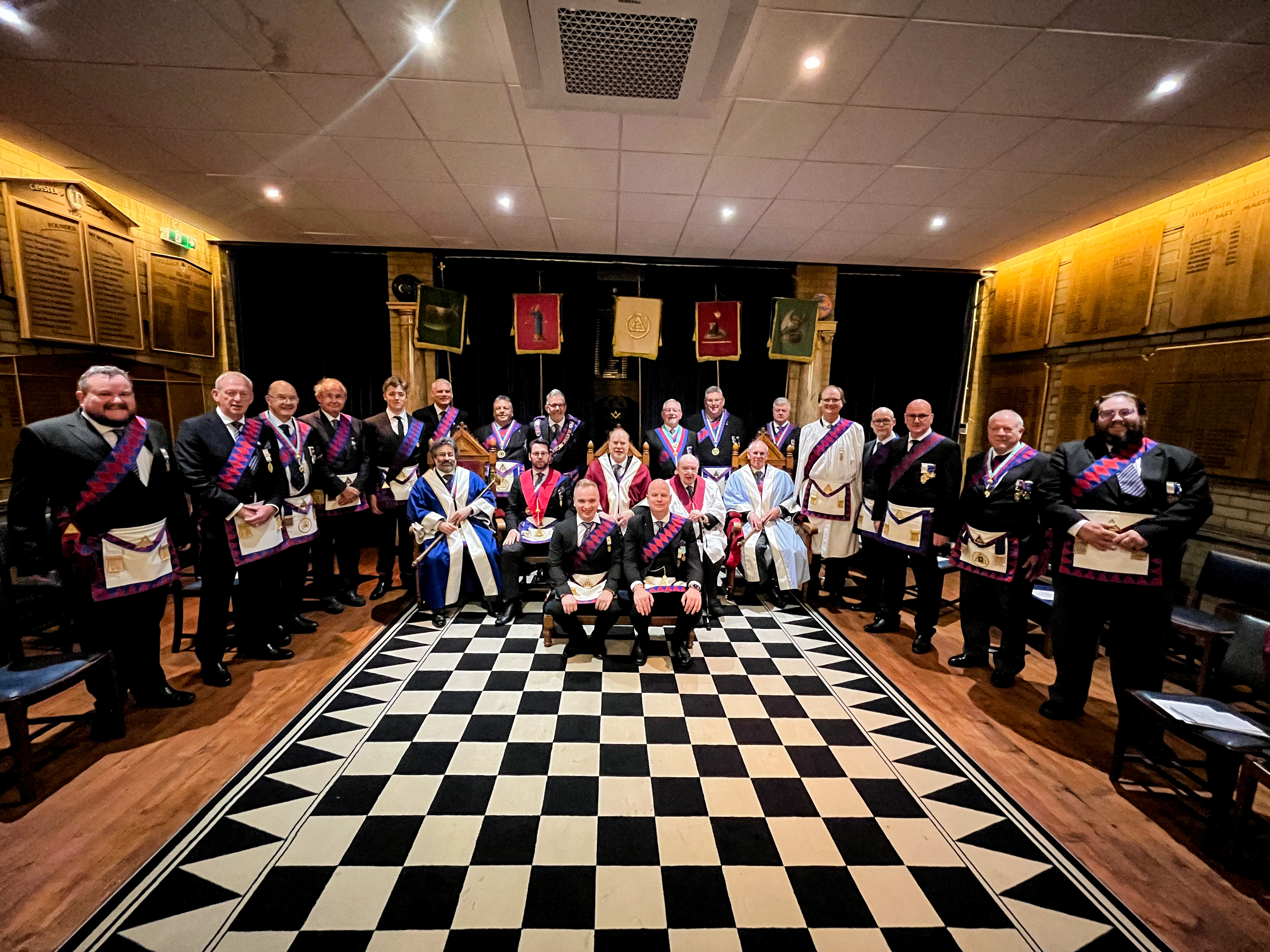 The companions met at The Cloisters in Letchworth. This beautiful building with its unique architecture, created a wonderful atmosphere and added a sense of drama to the proceedings. The principals of Concord chapter carried out an impressive installation followed by a quadruple exaltation.
Shortly after the meeting of Concord chapter, bacon rolls, teas and coffee were served while the Chapter was reset – ready for the next meeting.
In true King Harold Chapter style, the Chapter was opened in fine form and the agenda quickly completed before proceeding to another exaltation bring the total number of exalted companions to five.
The warmth and genuine camaraderie displayed in the chapters today was truly remarkable. A true testament to Royal Arch freemasonry in Hertfordshire.
The day concluded with a joint festive board, uniting the companions from both Chapters in brotherly love and harmony.