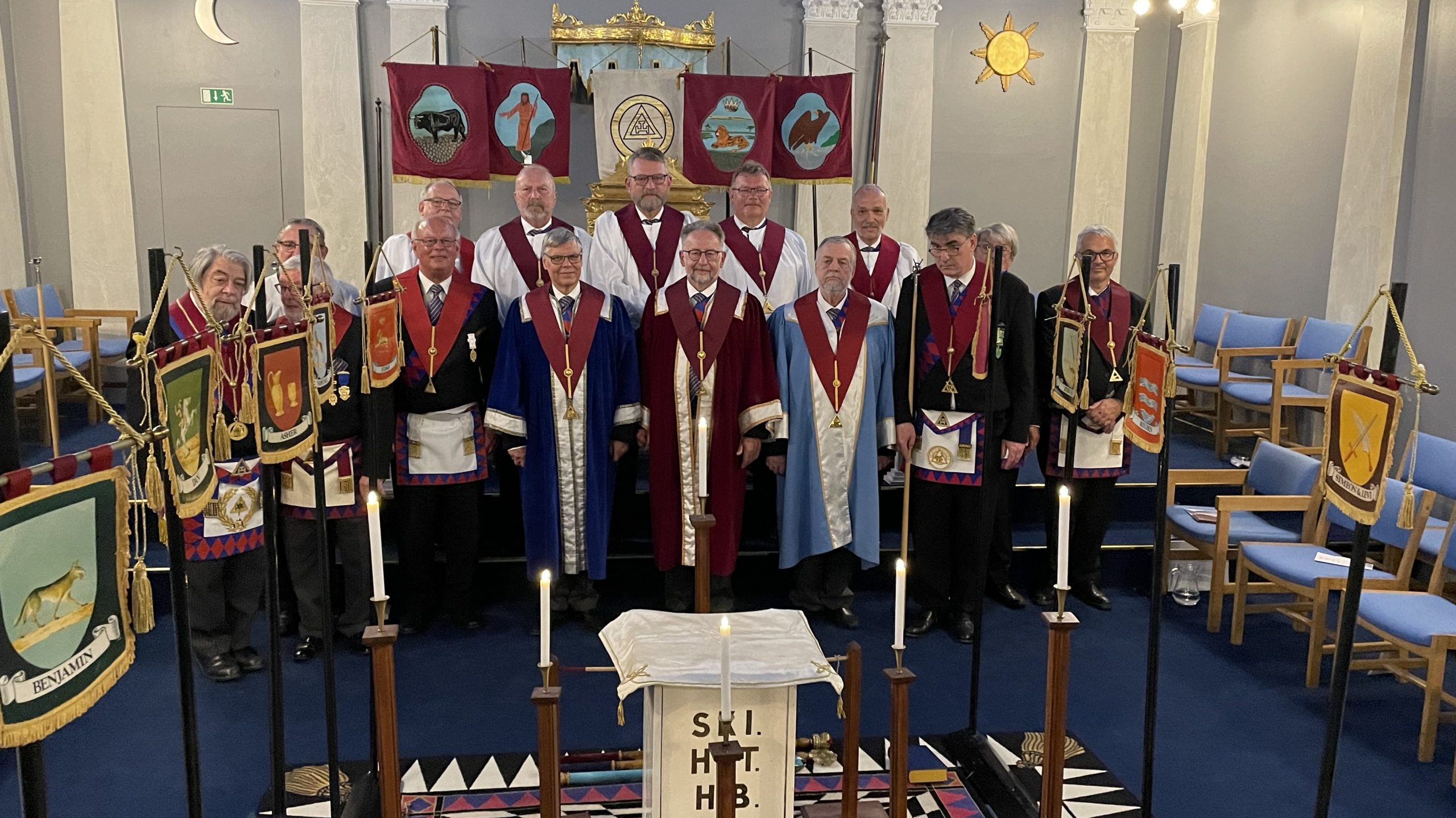 Following approval of the Committee of General Purposes of Supreme Grand Chapter,Ravenscroft Chapter No. 2331, consecrated in October 1925, was transferred from Radlett, Hertfordshire to Copenhagen, Denmark. This is the fourth Chapter to transfer to Denmark.
The 12th March 2022 saw the inaugural Convocation of Ravenscroft Chapter in Copenhagen for which a large delegation from Hertfordshire travelled to Denmark for this special occasion. Headed by the Most Excellent Grand Superintendent, James Sharpley, the party included the rest of the Provincial Executive and many others.
Unfortunately, the planned installation of the Grand Master of Denmark, Walter Schwartz, could not happen at that time, as he tested positive for Covid as the Provincial party were en-route from England.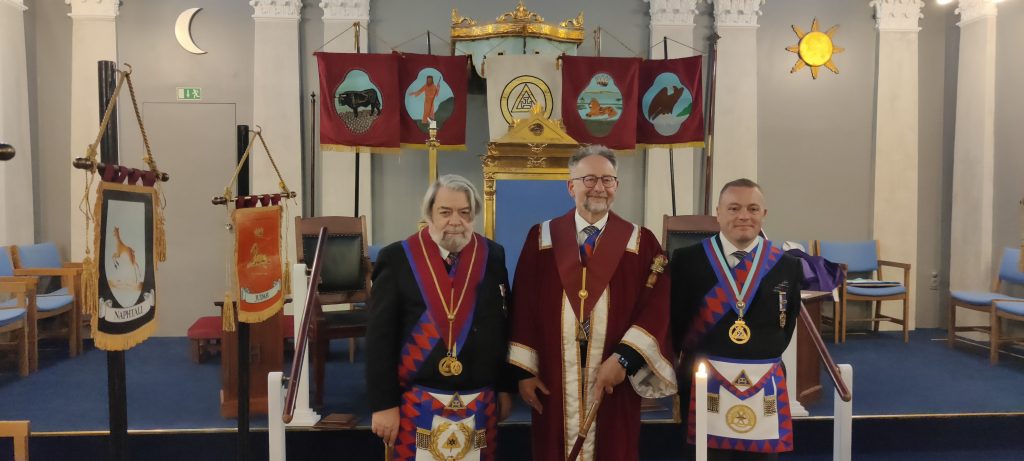 On the 21st May 2022, E Comp Paul Ostwind, MEZ of the Chapter, accompanied by E Comp Jason Roberts, Provincial Deputy Grand Director of Ceremonies, returned to Copenhagen, Denmark to complete this unfinished business.
Walter Schwartz, was installed in the Third, Second and then First Principals Chairs in the one ceremony.
He was then joined by John Harbo and Borge Holm, M.W Past Deputy Grand Master and R.W. Past Senior Grand Warden respectively of The Danish Craft Masonry of Ancient, Free and Accepted Masons, in the two remaining Principal's offices.
The address to the Principals was given by Jason Roberts, who afterwards said:
"Everything went amazingly well. We had an entirely enjoyable and successful meeting. The work was carried out in a very sincere but enjoyable manner, in line with our Royal Arch workings. Everyone who participated put in a lot of effort, which showed throughout the entire ceremony."
The Danes were entirely accommodating, which they always are. Bjarne Røjbæk even delighted myself and Paul Ostwind on the Sunday morning, by driving us out to Roskilde, where we walked round the Viking museum and marina, as well as Roskilde Cathedral, where the Danish Royal family are buried
This was a further, important step in preparation for the eventual consecration of a Supreme Grand Chapter of Denmark.