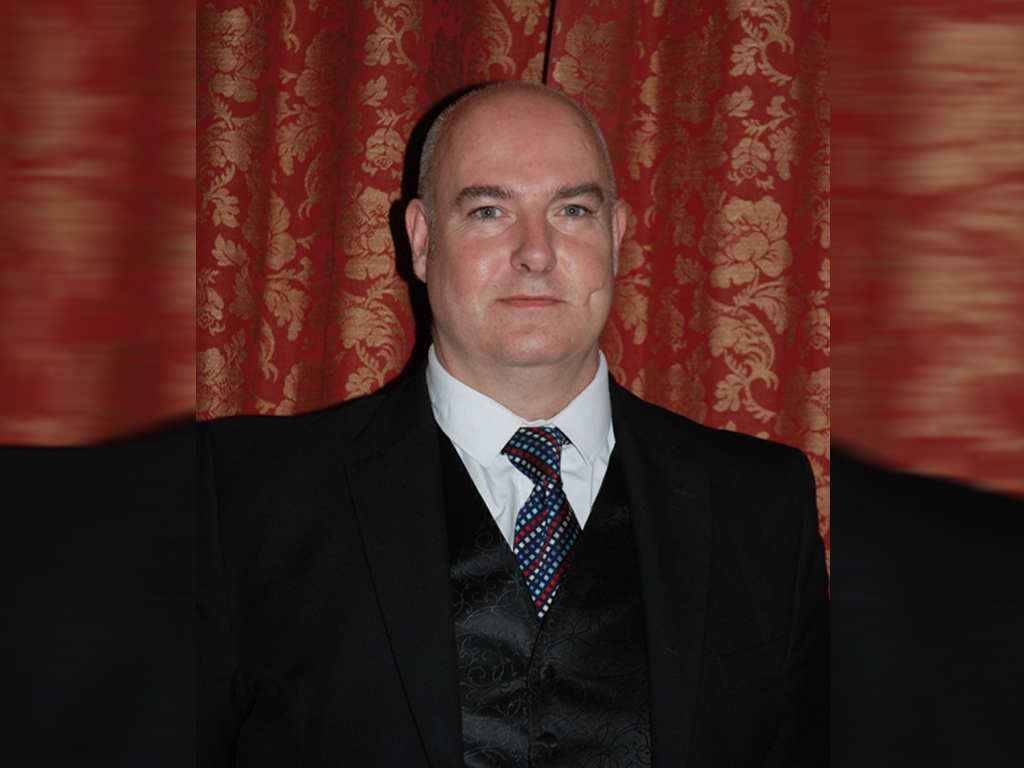 The Provincial Director of Ceremonies is responsible for co-ordinating ceremonies and ritual across the Royal Arch Province of Hertfordshire. He is also responsible for the smooth and efficient running of the ceremony at the annual Provincial convocation, held at Freemasons' Hall in London.
James was born in Perthshire in 1972 and spent his early and teenage years working on the family farm.  He initially qualified in Horticulture, before moving 'down south', as far as Wales, where he ran his own landscape company for a few years prior to continuing his migration south, where he settled in Hertfordshire and completing his university education in London, where he studied Herbal Medicine before joining the pharmaceutical industry.
James has since held a number of positions in sales, marketing and latterly within the Medical department with different companies and today is a Snr Manager with responsibility for UK & Ireland, within a specialist oncology company.
James has retained his farming inheritance and love of horticulture, and when not at work, can most likely be found pottering on his 3-acre smallholding near Buntingford, where he and his wife pursue a dream of self-sufficiency, growing much of their own fruit and veg, and enjoying the company of pigs and hens, all of which eventually end up 'in the pot'!
James was initiated into Broomwood Lodge No. 6060 in 2001 and was raised in the same year and subsequently served as Master of the Lodge in 2007. He was exalted in to the Royal Arch in Stanstead Abbots Chapter in 2003, and was installed as MEZ in 2009.
Within the Royal Arch Province of Hertfordshire, James gained a first appointment as Prov. Grand Steward in 2011, then in 2013 Prov. Grand Registrar. In 2016, James was appointed to Prov. Deputy Grand Director of Ceremonies in which office he served continually until his recent promotion.