Following the general suspension being lifted and meetings allowed to recommence from 17th May, Kingswood was one of the first Chapters to meet, at Letchworth, under the new rules. The Companions – smiling behind the masks and happy to be back.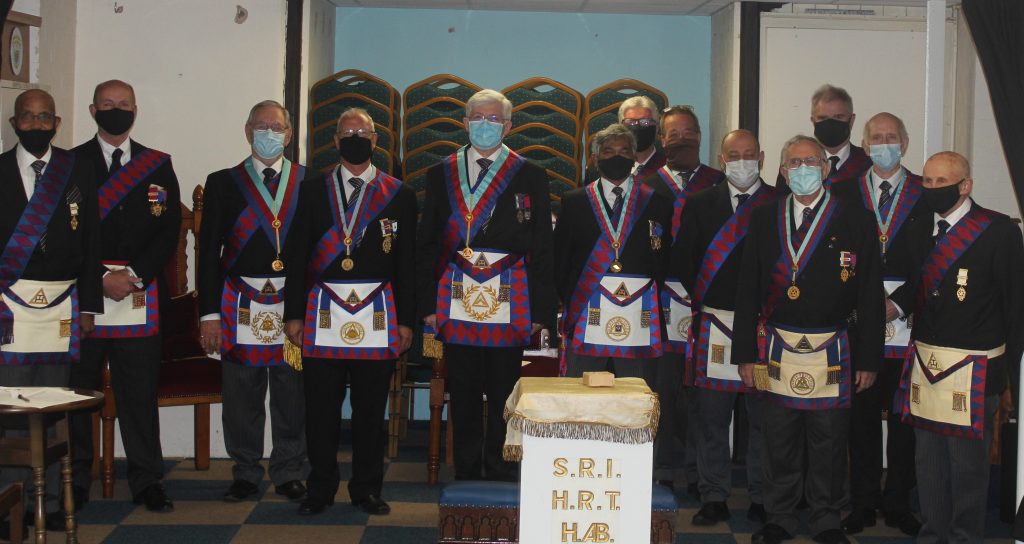 This was followed a few days later by Provincial Grand Stewards Chapter.
The ceremony of exaltation still cannot be undertaken until further notice and there is no pressure on individual Chapters to hold meetings under the current restricted conditions unless the members are comfortable doing so. But while there are still, of necessity, meetings being abandoned, there have also been an encouraging number of meetings being held.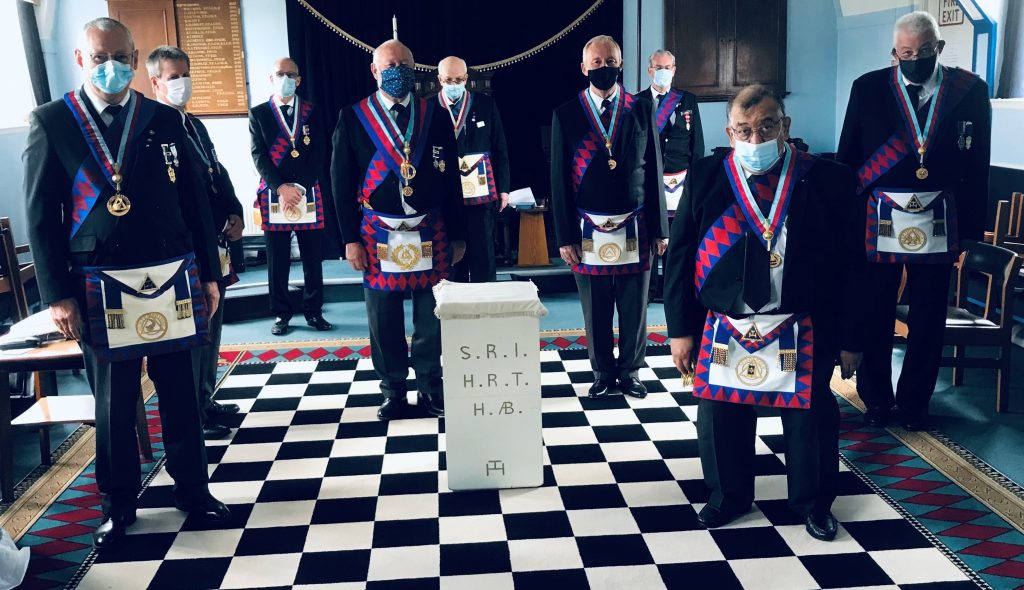 At the Radlett Centre, one of the most recent meetings was that of Elstree Chapter, one of the few meridian Chapters that meets on a Saturday. Tim Huckle, the Provincial Grand Treasurer, Martin Crago, the Provincial Communications Officer, Jon Lydon, the Chapter Visiting Grand Officer, and a number of other members were pleased to take part in their first meeting since October 2019. The meeting was followed by a fish & chip lunch. All socially distanced of course!