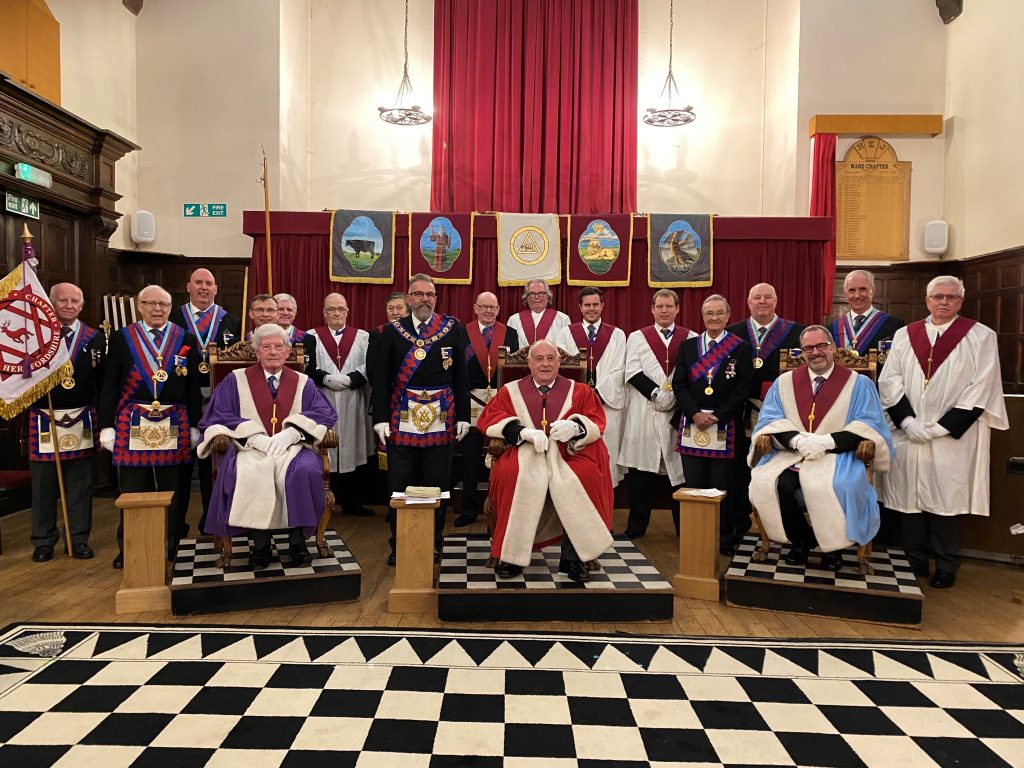 Ware Chapter No3002 was consecrated on 23 rd March 1920 and should have celebrated their centenary in March 2020, but owing to the "lock-down" during the COVID-19 pandemic, were unable to host a meeting.
On Wednesday 3 rd March 2022 a convocation was held "Marking over 100 years since Consecration". In attendance was the Deputy Grand Superintendent, E Comp David Hampton, the ProvAGDC, E Comp David Ames and a number of other notable Provincial Officers in addition to a further 22 members and guests. E Comp Paul Manning, Ware Chapter Scribe E, gave a short and protracted "history of the Chapter", as unfortunately many of the historical records were no longer available. E Comp David Hampton, Deputy Grand Superintendent, then gave an oration on the Chapter and the historical facts of the year of its' consecration following which, he unveiled a new honours board and ceremoniously dedicated it "to the Glory of the Most High and to the adornment of this Holy Royal Arch Chapter of Freemasons."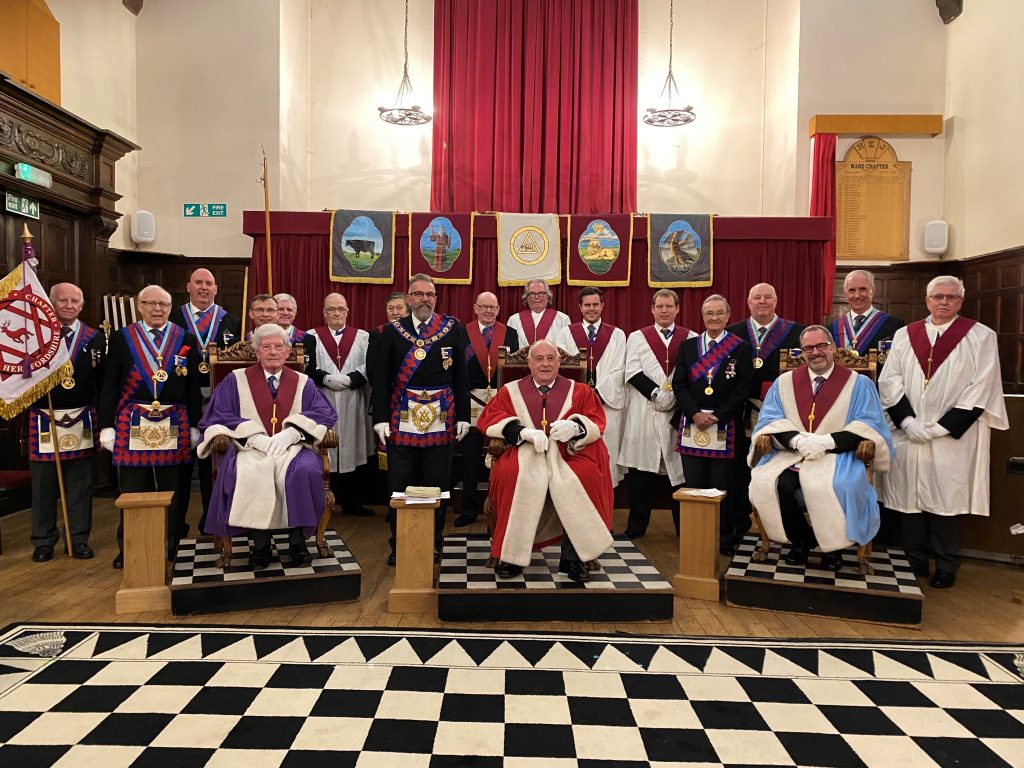 The honours board was adorned with the list of the founders and First Principals from 1996, the first name being E Comp Errol Uttridge, who was again installed as First Principal at this meeting. The meeting was conducted in a happy and sincere manner following which the Companions dined in style with a sumptuous 4 course dinner.
A happy and joyous occasion in celebration of the first 100 years of the Chapter