Volunteers at the local satellite training centre of the charity "Canine Partners" have been provided with free First Aid training courtesy of an initiative organised by the Provincial Grand Almoner, Dr Robert Gurney.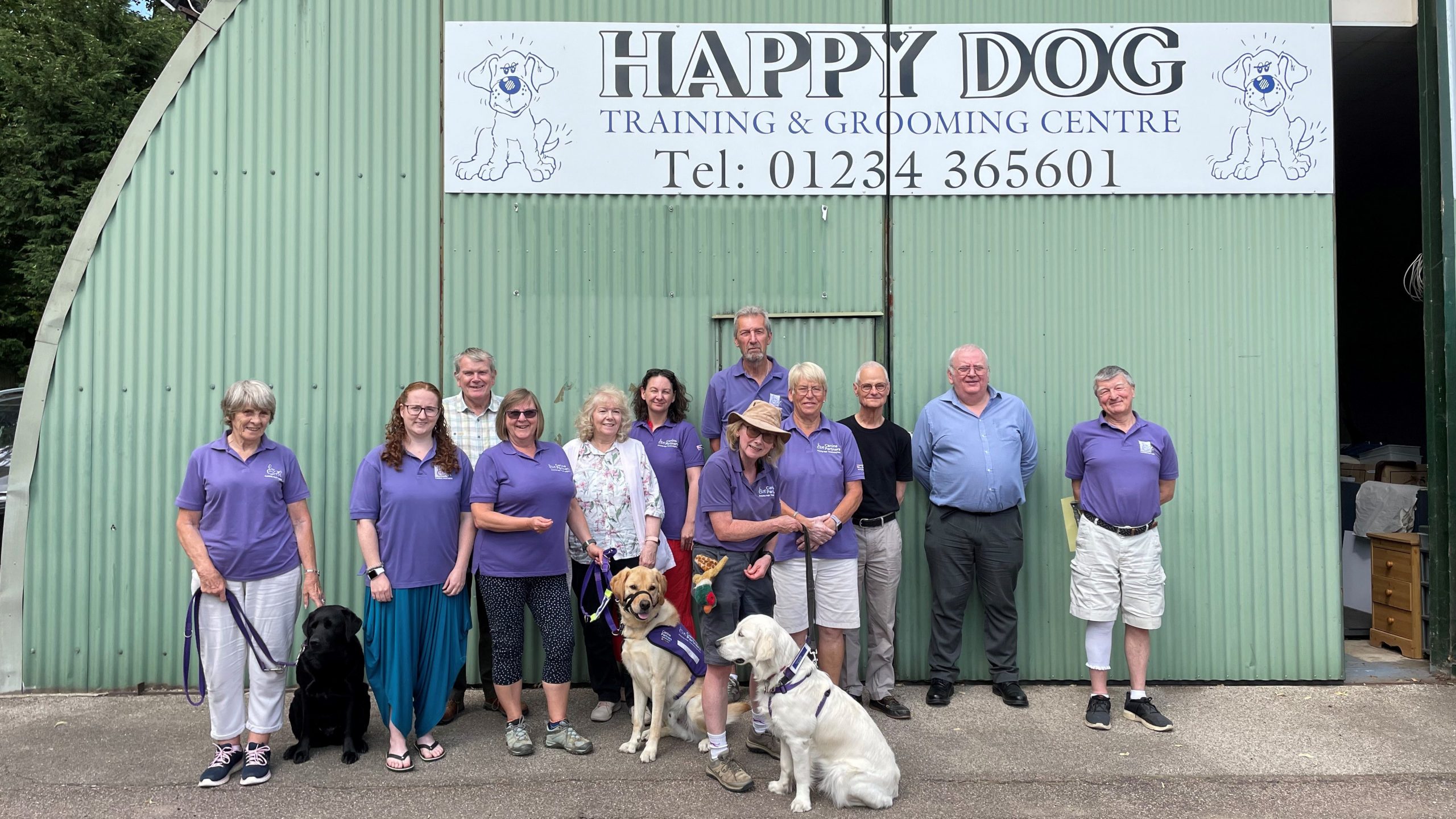 Canine Partners is a registered charity that transforms the lives of people with physical disabilities by partnering them with assistance dogs. Their amazing dogs bring a greater independence and quality of life to their partners, offering security, companionship, and practical help with everyday household tasks. These life-changing dogs also provide psychological and social benefits including increased independence, confidence, social interaction and self-esteem. The volunteers are involved in puppy parenting, breeding and training in addition to dedicating time to fundraising and promoting the work of the charity.
The one day "First Aid at Work" course provides basic lifesaving first aid skills and knowledge of workplace health and safety regulations. Those who successfully completed the course received an 'Emergency First Aid at Work Certificate' that is valid for three years. The course was very well supported and, as part of the training, attendees learnt how to give basic lifesaving first aid that included the operation of defibrillator machines that are becoming more widely accessible across the UK.
The training was provided free of charge to attendees having been sponsored by the Chantry Bodina Chapter that meets at Radlett. Scribe E. Comp Justin Tepper said, "The Chapter has witnessed first-hand the difference assistance dogs can make to people's lives including Chapter meetings through our own IPZ Gideon Schulman and his canine partner.  We are so pleased to have the opportunity to support Canine Partners and would encourage others to find out more about Canine Partners and support them.  I would also like to thank Rob for helping pull together this invaluable activity and Paul for delivering the training."  
Chair of the Canine Partners volunteers at Bedford, Steve Thornton responded by saying "We are extremely grateful for the provision of first aid training that will help us all when we attend shows and events. The knowledge that we gained is invaluable and we can only hope that we don't have to put it into practice. A huge thank you from us all to the members of Chantry Bodina Chapter for sponsoring this training and to Rob and Paul for providing an interesting and enjoyable course".
Pictured are the new "First Aiders" with trainer Excellent Companion Paul Walker